Private or Professional users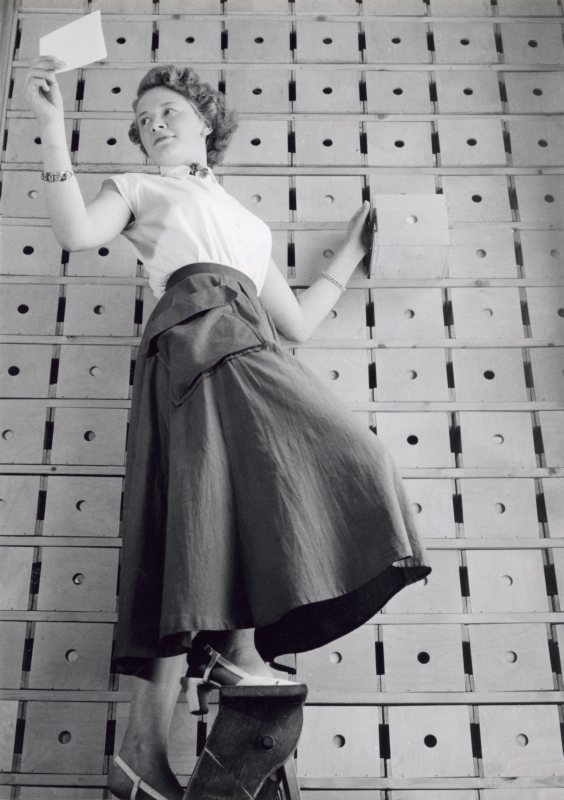 (English below)
Particulieren die scans voor privé- en/of thuisgebruik willen aanwenden kunnen een bericht sturen via verkoop@spaarnestadphoto.nl of via formulier offerteaanvraag nadat u bent ingelogd. U ontvangt een bericht dat uw aanvraag is ontvangen, wij zullen daarna eerst onderzoeken wat de mogelijkheden zijn m.b.t. betreffend beeld.

Gaat het om professioneel gebruik, neem dan contact op met verkoop@spaarnestadphoto.nl of via formulier offerteaanvraag nadat u bent ingelogd.

Op alle afbeeldingen uit de Collectie Spaarnestad berust het auteursrecht bij Spaarnestad Photo of bij derden die worden vertegenwoordigd door Spaarnestad Photo. Alle rechten op de afbeelding, waaronder het zogenaamde copyright, zijn beschermd door de Auteurswet 1912. Spaarnestad Photo blijft dus altijd eigenaar van de afbeelding. In geen geval mag de afbeelding zonder schriftelijke toestemming van Spaarnestad Photo worden gereproduceerd of openbaar gemaakt. Besteller is volledig verantwoordelijk voor alle mogelijke schade die kan voortvloeien uit het onrechtmatig openbaar maken van bestelde afbeeldingen en vrijwaart Spaarnestad Photo hiervoor, niettegenstaande het recht van Spaarnestad Photo om een schadevergoeding van besteller te vorderen. Door de afbeelding te bestellen gaat u akkoord met deze voorwaarden.
Private persons who want to order photos for their own private use can order photos at www.gahetna.nl

Professional users can contact us at verkoop@spaarnestadphoto.nl.

Of all images coming from the Spaarnestad Collection the copyright is owned either by Spaarnestad Photo or third parties which are being represented by Spaarnestad Photo. All rights to the image, including the copyrights, are protected by the Dutch copyright law (Auteurswet 1912). Spaarnestad Photo will always be the owner of the image. On no account may the image be reproduced or published without the written consent of Spaarnestad Photo. The customer is solely responsible for any damage resulting from the illegal publication of the ordered images and indemnifies Spaarnestad Photo against third-party proceedings, notwithstanding the right of Spaarnestad Photo to submit a claim for damages against the customer. By ordering the image the customer agrees to these terms.